70 comments Add a comment
What in the world is eBay playing at. They've introduced a new policy whereby buyers are unable to give sellers negative or neutral feedback. Who's crazy idea was that and what's the point in having a feedback system at all if you can't leave 'honest' feedback. It's simply ridiculous. eBay is gradually turning into one big farce as far as I can see.
If I'm selling an item and the buyer takes two weeks to pay for it, I'm hardly going to want to leave them glowing feedback now am I? The cited reason for this change is so that buyers can leave honest feedback without fear of recrimination from sellers. But what about protecting the sellers? Nobody gives a stuff if we get mucked around by buyers anymore.
I basically don't like using PayPal, partly because it's linked to eBay...
PayPal, now that's another part of this gripe. I basically don't like using PayPal (security issues aside), partly because it's linked to eBay and we've already established my feelings about eBay and partly because of the rip-off fees already discussed in another gripe. By the way, I just had to pay for an item using PayPal and found that it was down.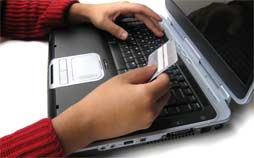 The latest change in their policies mean that I have no choice but to include PayPal as a payment method in my auctions. Well I don't want buyers to use PayPal when I'm selling something. So what if cheques and PO's etc. are slower, at least I'm not feeding eBay more money. I'd quite happily offer Google Checkout, but of course that's not allowed is it?
What's that I hear? If you don't like eBay then don't use it? Well I wish it were so simple but sadly there isn't really any other viable auction site and for some reason or other the punters flock to eBay. I really don't know why, but they do. It's about time there was some serious competition!
By: Looking for an alternative
Leave a comment