51 comments Add a comment
My gripe is with PayPal. I mistakenly duplicated an order online and the seller kindly organised a refund on one of the orders through PayPal straightaway. Two payments to PayPal left my bank account within 24 hours of the orders being placed but the refund which has been debited from the seller's account has still not arrived back in my account 10 days later.
I have called PayPal at least three times...
I have called PayPal at least three times about this, being put on hold for calls that have lasted up to 40 minutes at a time with telephonists who do not speak or understand fluent English.
I have repeatedly been told that the refund has been completed and when I have repeatedly informed them that it is not showing in my account, they have finally blamed it on my bank!
Post a message on our discussion forum if you've had similar problems with PayPal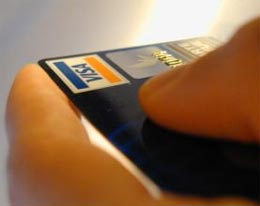 When I challenged this, they back-tracked and told me that I must wait 30 days before they will look into the matter further! Furthermore, I have emailed them numerous times regarding this and have not received a single reply to any of my emails.
Trying to email them from their website is not only very awkward but also does not even guarantee a response! As a result of this experience I would strongly recommend all other unsuspecting Souls consider using cheque, bank transfers or even cash as a means of payment.
By: Annoyed
Leave a comment