106 comments Add a comment
Why does it take so long to transfer money from PayPal to your bank account? In this day and age of electronic or online banking there's surely no reason why a bank transfer transaction should take so long? It's something I have noticed not just with PayPal as it goes. It happens with other lots of other companies and the delay always seems to be with money going into your bank account, never the other way round.
When you pay a bill or need to transfer money to a company, the cash leaves your account quite quickly in most cases, in fact quite often instantly (sometimes a bit slower with a debit card). Well that's quite interesting don't you think?
They don't call it fantastic plastic for nothing because the money just shoots straight out of your bank account. This goes for paying for goods or services with PayPal too, they seem to get the money out of your account in no time at all.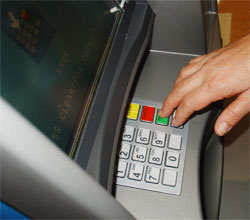 I'm fed up waiting for my cash...
When someone buys something from you though, it's a different matter and I'm fed up waiting for my cash that's stuck in the system somewhere! Have you ever sold anything on eBay recently? You're more or less forced to use PayPal unless it's a pick up only item and most people go for the PayPal option. They discourage other forms of electronic payment you see, so there's not really much choice unless you can find someone who actually has a chequebook these days. Having sold something recently, the buyer insisted on using PayPal and it took 5 days for money to reach my bank.
I'd dearly love to know where that money was in all that time. The guy who sent the money to me no doubt lost it out of his account straight away and I certainly didn't benefit from it over the last week. Was it sitting in some account somewhere making interest for some large faceless company perhaps? I think so and I'm fed up being screwed over by big companies and banks. It's us lot at the bottom of the ladder with less money to play around with that suffer every time!
By: Fed up with PayPal and banks
Leave a comment