47 comments Add a comment
I recently sold an item on eBay. I packed it up, trotted down to the post office and posted it. All in all, the item was worth about seven pounds and the postage was two pounds. So, that's the end of it, I thought. I'd made a very slight profit (after eBay fees and PayPal fees) but at least it was better than nothing.
Then I got a message from the buyer, that he hadn't received the goods. I think this is the message that every seller dreads. So, I thought, well, that's OK, I made sure I got a proof of postage certificate and had hung on to it. So, I asked the buyer to wait one more week and then let me know. Quite often the post is slow and things do eventually turn up.
No luck though and this was after three weeks. The buyer wanted a refund. I checked with eBay and apparently my certificate of postage meant nothing and only I had a few days to refund or they would 'escalate the claim'. SO I had to refund all the cost of the goods and the postage.
eBay seller victim of fraud - is recorded delivery / registered mail the only way?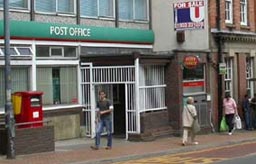 It seems to me that the buyers have far more rights than sellers do these days. I've since realised just how easy it would be for someone to say they had not received the package. That way they keeps the goods AND get a refund.

The poor seller has then lost the goods, paid for the postage and then had to refund. Is recorded delivery / registered mail the only way?

eBay graciously say that they will refund the listing fee and PayPal fees. Very good of them, I must say!

Now my only recourse is to get a refund from Royal Mail which could take quite a while and there's the inconvenience. Also, they'll presumably have to contact my seller to check with them that they didn't receive anything.

A proof of postage certificate as evidence...

Why doesn't eBay accept a proof of postage certificate as evidence that you've sent something to the buyer? I can understand proof of delivery (recorded delivery and registered mail) for high value items, but for items worth a few pounds shouldn't a proof of postage certificate be enough?

By: Disgruntled eBayer



Leave a comment