22 comments Add a comment
I'm sick and tired of our hard earned cash propping up countries in the EU such as Portugal, Greece, Ireland and now Italy. It's a damn disgrace and there's no way we should be doing it anyway! Britain, France and Germany put 80% of the income into the EU. When are people going to wake up to this stupidity and lobby their MPs to get us off this sinking ship?
To hell with propping up these Euro-zone countries when we're experiencing economic issues here at home. It's high time we put a complete stop to bailing out the sick Euro which will fail inevitably.
After all, if the shoe was on the other foot and the pound was in trouble, would the EU give a toss? Somehow I don't think so. I hope that at the end of all this the countries in the EU return to their own currencies. This will affect the pound IN YOUR POCKET. For a start it will be worth more and the Brits will have some spending power for a change!!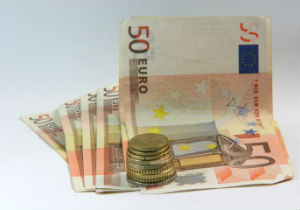 I'm so glad we never adopted the Euro
I think this thread is going to run because people are really "needled" with the fact that once again the British taxpayer is being asked to "stump up THEIR cash" to bail out members of the EU when we have enough problems back home.
I say let them put their own house in order and take a lesson from what we're doing to get through the difficult financial storm we're all going through.
I'm so glad we never adopted the Euro as our own currency. I would support member states who cannot reconcile their accounts returning to their former currency (Greece in particular), Italy looks like it's going the same way. This may indeed be the only way to bring equilibrium back into the EU.
By: George
Leave a comment