32 comments Add a comment
Everyone who gripes about the metric system has contributed to the loss of all UK motor and engineering factories, which continued manufacturing their products designed in inches after 1975. The job losses since Accession have been published as between 8 and 10 million. That is a vast national scandal.
The 1964 Wilson government's policy that British Industry would adopt metric units "within ten years" was announced in Parliament on 24th May 1965 by the President of the Board of Trade at that time, Rt Hon Douglas Jay MP through a Parliamentary Written Answer to a question by John Horner, Labour MP for Oldbury and Halesowen.
The reason for this was that the Commonwealth nations started to dismantle the Commonwealth Preference System of trade protection, so that they could import foreign products like FIAT, VW, Renault and Citroen cars and trucks,buses, trains, generators, construction equipment and all kinds of vital products from other countries. They wanted change from the Mother Country.
British industry, including the UK operations of US industrial companies, was bound to lose its existing market share in the Commonwealth countries, and market share in the home country, as British garage owners and users of transport and industrial equipment started to buy imports in volume.
Certain British companies, particularly BMC centred on Longbridge, thought they were safe concentrating on the North American market, so they ignored the government policy and continued making inch cars. However, the Annus Horribilis of BMC was 1967, which is recorded in the book "The Leyland Papers" by BBC journalist Graham Turner. In 1968 the Americans imported 80,000 cars from BMC, but this fell literally to zero over five years to 1973. It may have been pique by America at the UK joining the European Common Market. Some of them are resentful people if they are not top dog, as was plainly seen when the UK and France jointly presented Concorde.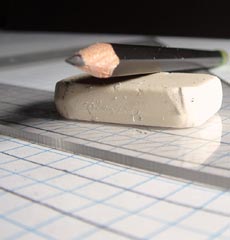 The above market shifts meant that British industry had to find alternative markets to replace losses in its traditional markets. The major option was the European mainland, which had dropped Whitworth threads, inches and all the things which Britain celebrates and promotes through heritage culture.
The industrial metrication programme was necessary because we depended for the survival of our engineering-based industries on foreign people buying them in volume, who also realised that we were losing our Commonwealth, or at least exclusive terms protecting our trade. We make a fundamental and fatal mistake by ignoring, shunning, lampooning or despising our European neighbours. The weakness lies with us, not with them. UK companies cannot hope to survive if our nation through its media publicly insults its actual and potential customers abroad. Foreign opinion-formers can read and on TV understand our language, but we cannot comprehend theirs.
The famous British scientists Sir Isaac Newton and James Prescott Joule did their experiments and wrote their theses in English weights and measures. It was difficult comparing them with the French Academy of Sciences in the 17th century, and our industries based on pounds, feet and inches were prosperous in the British Empire of the 19th Century, through to its demise in 1945.
At the opening of the first motorway (the Preston Bypass) the metric system was introduced on the distance posts along the hard (and sometimes soft!) shoulder, and the Weights and Measures Act of 1st July 1963 for the first time fixed the relationship between the yard and the metre, and the pound and the kilogram in Law. This would enable us to communicate with equality in science and industry and economic development with our neighbours, but we messed it up and threw it all away. We make nothing, import everything, export nothing, are subservient to all other industrial nations, yet make ourselves out to be successful. Britain is a nation of complacent leaders, who have been unable to run anything except catering establishments since the Americans dumped us. They did it first at the Boston Tea party and again in 1968. More detail can be obtained from the UK Metric Association website.
By: The Metric Crusader
Leave a comment