68 comments Add a comment
It is incredible to see companies still offshoring their outsourced services to places such as Bangalore, Chennai and Cairo whilst the UK is suffering from a declining economy, high unemployment and a lack of jobs. What they are doing is exporting UK jobs abroad to make even bigger profits and turning their backs on British workers in their time of need.
Outsourcing continues to provide an appropriate means of reducing cost and employing expert or specialist skills whilst allowing an organisation to concentrate on its core business. But the cost/benefit analysis of offshore versus near-shore outsourcing has changed dramatically in recent years, especially since the onset of the global financial crisis.
Now, a business may receive the same or a similar quote from an outsourced services provider in India and one in Inverness. This is due to rising inflation in other countries and the cost of a local liaison to front-end the agreement where there is a disparity in time zones, language and business practices.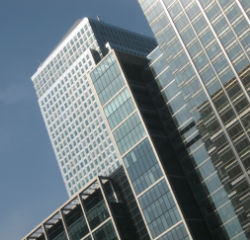 Where offshore outsourcing wins on price, this is rendered insignificant by the risks to communication and security that are involved. In the last few years, undersea cables have been damaged at least twice in shipping or geological incidents, resulting in significant degradation to communications and the time-critical transfer of important data. The Indian commercial world has been rocked by the recent $1bn fraud at Satyamm, Indias fourth largest IT outsourcing company.
Every spent on an Indian Graduate is a loss to the UK exchequer and more importantly is a waste of the UK education, that we have all been paying for since 1997. So there is actually no excuse for outsourcing the jobs to another country and where companies do so, they should be penalised accordingly. Keep British jobs for British workers!
The UK government should:
Provide a tax incentive for companies that near-shore their outsourced services rather than sending money and jobs abroad.
An Outsourcing Tax should be levied on the companies that outsource to other countries, this should be based on the amount of jobs outsourced and where there is a cost saving they should claw the difference between UK cost and Overseas back from the companies, to fund the incentive to companies that near-shore their outsourcing jobs, and redundant staff re-training, to even the field.
We are currently part of the European Union and places such as Bangalore, Chennai, Sofia and Cairo, that are not part of the union should not be allowed to tender or quote for outsourced UK jobs or any revenue from the outsourced of UK jobs.
Companies, such as the UK Banks, that were bailed out by the government with our money should not be allowed to outsource jobs in under any circumstances, in fact where they have outsourced jobs they should have to bring them back to the UK or be penalised (as above).
There should be a UK published list of all companies that outsource their services to other countries, for example Banks, Insurance Companies, Internet companies and telecoms companies, so that UK residents can check the list and has an option to use only companies that "Keep British jobs for British workers.
If UK businesses can reduce costs to stay in business, whilst keeping jobs here then the government should provide a tax incentive for those companies that near-shore their outsourced services rather than sending money and jobs abroad.
The public should have a right to talk to UK companies/workers when they call a UK company, or at least they should have the right to choose an option that will re-routes their call so that they can speak directly to someone at that company in the UK rather than some foreign call centre.
By: A Robertson
Leave a comment