21 comments Add a comment
My gripe for the day would have to be the extortionate commission taken my brokers for insurance and sorting out mortgages. We went to a broker in the hopes of decreasing our monthly outgoings as I had to give up my job due to ill health. He was very charming and made all the right noises but heavens I was shocked to find out how much they really get. Just for sitting at our dining table and sorting out the mortgage (maybe an hours work) he gets nearly £600 in commission. For sorting out one insurance policy he gets £623 and we have taken out three insurance policies. Is this legal?
Why haven't the insurance ombudsman tackled this? This surely is basically legalised stealing? Our hands are tied and we are the ones who ultimately pay. I will never go through a broker again. In fact he has turned out to be pretty useless as promises to advise us when things were to be completed never materialised. We've had to do all the chasing.
I think we the public should do something about this. AND, I suspect the banks are just as bad. It is no wonder they want to sell you their products. We, the consumers, and our families are suffering.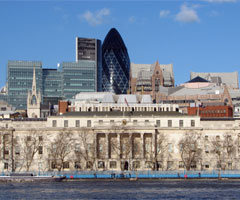 Banks advertising on the television really annoy me more than anything at the moment. Again, its all us downtrodden consumers that are paying for this. I don't want banks to advertise. Why? because it costs a fortune and they rake it back in charges. I don't want them to telephone me at home pressuring me to have a loan or take out some silly insurance policy or credit card that I don't need. If I want a loan I will go to the bank and make an appointment. I don't know these strangers at the end of a phone - who are they? How dare they disturb me in my home at inconvenient times? I don't want them to contact me. That's why we have the yellow pages and the Internet.
Banks can blame their collapse to negligence. They have not done their budgeting correctly and the people in charge of running these establishments get paid a lot of money to manage and yet they don't. We have lived in a greedy culture and now we're paying for it.
So greedy brokers, greedy banks and cold calling are my gripes today. Why not give benefits to the people who need it and stop fattening the fat cats? Banks should not advertise if I could pass one law then this would be the one. Gripe over...
By: Sharmie
Leave a comment