96 comments Add a comment
I am a 49-year-old male. I have been married for 8 years, but now all of a sudden my wife has announced that does not want to married to me any longer and wants a divorce.
She went to an attorney who naturally told her that she has no grounds for divorce as things stood. She then had the great idea that we could create them by selling the house, separating for a year and then getting a divorce. I don't believe in that crap and have absolutely no intention of giving her the gun, ammo and aiming it at my own head!
Of course she doesn't see it that way. She has been distancing herself from me for some time buy she denies this and has been generally treating me like don't even matter.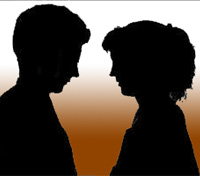 This was all very sudden and quite baffling. I don't think there is some one else but then again... what do I know? I never thought that our marriage would end like this. I am a patient man but I am losing my patience.
So many women wish they had a man that would be home every night, listen to them and be willing to do what may be necessary to make the marriage work. This whole thing has made me so angry and I don't know what to do. None of her friends can understand her logic. A 40 something woman with a good man that now wants to be single - In THIS society?
By: Angry at it all
Leave a comment