30 comments Add a comment
I have been divorced from my ex-husband for five years now and the first four years were absolutely horrible. My ex-husband never, every paid support back then and he's only just started paying in the past 6 months.
Yet, my daughter still goes to see him every other weekend and so on. I was awarded custody of her of her right from the beginning. I continued to allow her to stay at her dad's and tried my very best to be cordial to him, even though our marriage ended due to extreme abuse where I was concerned.
Things have become very difficult recently however. My ex-husband took my daughter to Florida last summer against the advice of two court orders and also without my knowledge. It took me around six days to figure out where she was then I was asked by his family to allow her to stay because my ex had planned to take her to Disney World! Boy, what kind of a choice is that?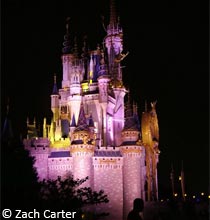 I never do anything right. She constantly yells at me
I did let her stay so that she could go enjoy herself. Now, whenever she comes home from her dad's, she treats me like I'm HER child. I never do anything right. She constantly yells at me and makes me feel inadequate. I've talked to her over and over. I feel that she gets so spoiled rotten there that she knows I can never measure up to that. I can't give her motorcycles and horses and trips to Disney World.
I'm planning a trip to the beach with her this summer, (we live in Montana) and she was so excited. Tonight she comes home and tells me that she and daddy are going back to Disney World after she goes to Washington and that will be better.
I'm so discouraged ball all of this that sometimes I feel like giving up! Does anyone have any advice on how to handle this?
By: Mariomom
Leave a comment