30 comments Add a comment
It took the CSA nearly twelve years to finally persuade my ex-partner to pay any kind of maintenance towards our children, but this gripe isn't about maintenance or payments. It's about how biased and unfair the system is.
Two weeks ago I grounded my youngest daughter (now aged 14) for not completing her homework assignments and disrespecting her teachers. She contacted my ex-partner who basically told our daughter that she was right to disrespect her teachers because they are all useless idiots (the actual choice of words used were more abusive), and that I am an "authoritarian interfering prat that doesn't understand teenagers." My daughter was also told that she should come and live with them at their house where she could have a new mobile phone. She could use the Internet as long as she likes and other treats such as going to the cinema regularly and lots of new clothes etc.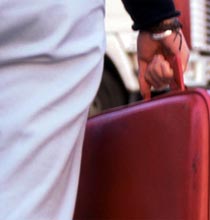 Well it should come as no surprise that after a vicious tantrum and an argument, my daughter ran away to live at my ex-partner's house. How could she resist that kind of bribery? However not long after she left I received a letter from the CSA saying that as far as the CSA are concerned my daughter now lives with my ex-partner. The notification date was within 12 hours after my daughter going to live there!
I have a full (not shared) residence order and this was granted only after the very careful consideration from the welfare, health services and courts etc. I was assessed questioned and visited at home before the decision was made. This was by no means a quick process.
My ex simply made a phone call to the CSA...
Could the disparity in service and biased interpretation of the rules be because I am a MALE single parent?
By: St Jude
Leave a comment