77 comments Add a comment
What do you think? Judges - They need to be jailed or made to cough up the readies to make up for their general incompetence and the mistakes they make.
I have been divorced for 4 years, was married for 14. My ex-wife worked in a travel agency when we met and has never had a career of her own. I work in sales so no schmoozing or entertaining has ever featured in my home life. She has never been instrumental in any achievements I have made in my job.
As a dad Ive always participated fully at all stages with the children, from night-time feeds to nappy changing and entertaining them. When we parted the children were 13 and 7. She kept the house, the contents and the car as well as the children having residence although full access for me was assumed. This was all arranged between us. I also offered to pay £1000 per month (way over the amount demanded by the CSA!) for child maintenance. I have never failed to meet my obligation even though when I moved out I had no job.
At no time have I considered it my duty to pay her any spousal maintenance. She gave up nothing when she married me. In fact, she was 28 and had not progressed in any sort of career she worked in a travel agency. She is fit and healthy and at 46 could easily do a full time job, but chooses not to. She has equity of about £90k in the house plus savings and I have nothing saved as I pay it all to her already.
Recently I wanted to formalise the money side of things with my ex because Ive met a new partner and weve bought a house together. I would like to pay my daughter her share of the child maintenance directly to her when she starts university and the same for my son when he reaches 18. Remember Im still paying £1000 a month, though it is becoming difficult now that Ive got a new mortgage and other outgoings. My salary is not huge and relies to a great extent upon bonuses earned by me and not guaranteed.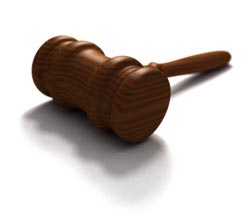 The judge at the county court decided to my horror and utter disbelief that I should reduce the amount of child maintenance I give for the children, give it to my ex wife instead and add another wad on top. When I asked how long this would be for, his answer was that it would be for life! So, the situation if I go along with this is that I will now work my whole life and she will be able to sit on her backside and treat her new boyfriend to a good time on MY MONEY!
The injustice of it burns, but even more galling is the fact that the judge (who went to the wrong city at the start of the day delaying the proceedings what sort of confidence does that instil in you?) took absolutely no account of my expenses/mortgage/bills, and my right to a decent life as well.
Now, I realise the judiciary of this fine country are virtually infallible, but after just 10 minutes with the paperwork and without asking any questions at all, this geriatric twerp felt suitably confident in his own brilliance to make this most asinine pronouncement.
His decision was one that will condemn me to penury for ever; prevent me interacting with and treating my children and also bring an end to all activities that we can enjoy together including sport and training etc, etc. Its outrageous that he can smugly dismiss my arguments without recourse to any higher authority. The only option left is to take it all the way to court and find the vast sum of money that a trial will cost.
Judges need to drop the patronising attitude, become accountable to the public and suffer consequences of their actions just like anyone else in society. This particular judge is a ridiculous old fool and needs to be pensioned off, or better still contribute some of his fat pension fund to the victims of his outrageous and smug incompetence!!!!
By: Aardvark
Leave a comment