46 comments Add a comment
I was a police cadet in the time that the cadet's got a wage of around 500 per annum. It was a pittance in terms of pay and we were the lowest of the low. After two years in the police force I graduated as a probationary Police Constable doubling my pay overnight.
At around this time bobbies were leaving the police force in droves, but then Edmund Davies bumped up the wage and we finally got the kind of salary that we where worth - what a pity they let the agreement slip!
Unfortunately technology hadn't caught up with us and we worked points. The men who drove cars all had radios, whilst those of us on the beat stood by phone boxes (these were called points) on the hour and for ten minutes there after. I met my wife on a point so it wasn't all that bad!
If they had a job for you they rang, if not you moved on to the next kiosk. If you were unlucky enough to get a sticky job in between then you were on your own and would often have a few bruises to prove it!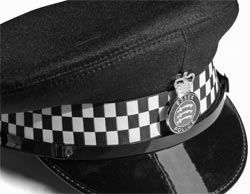 When was the last time you saw a bobby on the beat?
We worked a seven shift night's week, followed by two rest days (and slept half way through the first one of them) followed by what was called an "I/C" week. For the uninitiated that's 7 days of incoming paper work, of summonses, warrants, foreign force enquiries etc.
This was a great way to get to know who lived on your patch. No radio, no body armour, no CS, no baton, no stun gun, only a short piece of hickory (known as a truncheon) and your whit's to defend you. But the public respected us because we had earned their respect and could be called on at any time to step in as a police officer. Everyone knew where the line was and what would happen if it was crossed it.
Today the police commute in, do a job and then commute out! When was the last time you saw a bobby on the beat and do you know his or her name?
Leave a comment