328 comments Add a comment
I am always infuriated by people who complain that "the police aren't doing anything" about some petty crime they have suffered. As a policewoman and blogger, I read a great deal of online comment on this matter, some of which you can find me moaning about at pcbloggs. The biggest gripe seems to be either that we take ages to complete an investigation or that we come to a conclusion they don't like.
As far as the police "not doing anything" goes, this is usually the cry of the victim who expects me to drop everything and become their own personal bobby. They do not bother to check when I am on duty before claiming that I do not return their calls, they feel "betrayed" if I have any time off or am ill, and they are constantly outraged that I have been too busy to take their statement or pick up their CCTV. Yet on the three days out of every twenty that I am actually working during a weekday between 6-8pm (the only time they will agree to be seen), I either make an unexpected arrest or I turn up and they are not in. This means a delay of a further three weeks which is out of my control.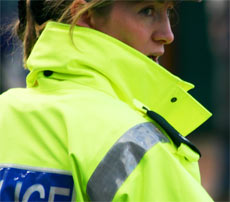 As for coming to a conclusion they don't like, just look at the press furore over Donna Appleyard, the woman who got an £80 ticket for swearing at kids. Had the situation been the other way around, the kid would have sold the story that a woman terrified him in the street and no action was taken. I have been given a tirade of abuse by a father who objected to the fact that my investigation proved that the fight in question was started by his son. I have had complaints made that I have dropped charges against people for criminal damage when the only evidence was, "He must have done it". People expect the police to conjure up foolproof evidence (the fool in question being the Magistrate) in cases where none exists.
On top of all of this, we are expected to walk all day along roads in shiny yellow jackets so the public can see us, for which we have received fifteen weeks' legal training.
Next time you are wondering why I didn't turn up to your burglary in time, I was walking along a road three miles away "Preventing Crime", just like you wanted.
By: PC Bloggs
Leave a comment