102 comments Add a comment
Is it just me or am I the only person not thinking about the prison inmates having to slop out their own mess every day? Who cares about prison overcrowding and the "oh so terrible" conditions that prisoners have to endure? Yes, it may be full to capacity but it's not meant to be a cushy stay in a hotel you know!
We keep on hearing time and time again from all the do-gooders about over crowding and people living in antiquated conditions. Oh yes, and I just bet that there are millions of people at home right now really feeling sorry for those poor rapists and murderers all locked away in their cells.
Of course when I get back home to my nice warm house which I've paid for by hard work and honest toil, I really do feel bad and think about those poor unfortunates that are locked up because they've robbed, raped or murdered someone.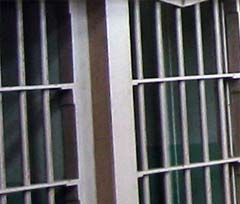 can't do the time, then they shouldn't do the crime..
Hello, isnt it time for a reality check here? I mean for goodness sake... If they can't do the time, then they shouldn't do the crime.
Quite frankly, prison's too good for the majority of them and I think that our time and money should be spent on more deserving individuals. If you want to talk about human rights, let us at least focus on the rights of the victims and not the dregs of society. If there's one thing that annoys me these days, people concentrating on all the wrong things and ignoring the obvious!
By: Tarka the Impaler
Leave a comment