26 comments Add a comment
As we seem to find Humiliation TV programs acceptable (sorry reality TV), I have been wondering if maybe we could use the same techniques on the petty criminals that keep blighting our lives.
After all, as prison is so expensive (so we are told). All they get for their crimes is a community service judgement (for what that's worth) and we never see what they do for their penance.
We pay money to be protected from these people
SO first lets have them in orange boiler suits when they are doing their time, and as we seem to find humiliation a worthy subject form of entertainment for TV lets bring back good old fashioned public floggings for habitual thugs and villains! I am not so bothered about the pain side, I think the mere punishment in front of the public would have more of a lasting effect on those individuals who seem undeterred by the usual methods of "rehabilitation". Like lots of people I am getting sick of the lack REAL punishment being handed out by our courts. Their main concern seems to be Prison costs money.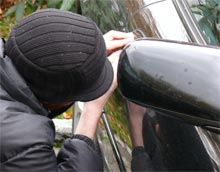 Talking about money and costs, we taxpayers all pay money to be protected from these people and it's about time WE GOT that protection. Lock them up, put them to work or whatever! And by the way prison should actually mean a prison term and not a spell in some taxpayer funded holiday camp with satellite TV, Internet access and hotel quality food!
They don't even have to fork out for any medical treatment, dentist, prescriptions etc. No wonder prison is expensive.
By: The aging anarchist
Leave a comment