105 comments Add a comment
I am in my twenties and have just recently bought a house in quiet area; at least that was how the estate agent described it when I was looking for a house. The issue of crime and the police wasnt even discussed.
I have been here for eleven months now, and have had police visits more often than I care to remember. My neighbours make the guys from Shameless (channel four comedy/drama) look like royalty. Only yesterday, the dole scrounging scumbag kindly put his foot through my living room window. The only suggestion I have for this kind of behaviour is that he thought we might need some air-con or something.
For these last eleven months they have mentally tortured us and made living here absolute hell. However, my gripe isn't with these people, its with the police who fail to act. Every time we call them out, what do they do? Absolutely nothing! They hand out warnings and turn their backs on us.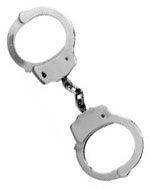 Not only am I paying for the dole scrounging moron scumbag to live next door to me through my taxes, but I am also paying for a bunch of useless coppers that would rather wait for me to cave my neighbours head in than actually do something about him!
No wonder people flip out and kill their neighbours after months of abuse, and no wonder people take the law into their own hands. What choice do they have when the police will do absolutely nothing?
And on the subject of the police, how about some respect?
I was in a petrol station in the evening and I heard the crackle of a police radio. There was an officer looking at the magazines. I noticed that he had a goatee beard and the "non-beard" part of his face had some stubble.
He caught my eye and said, Alright mate?

1. Surely a police officer shouldn't wear stubble?
2. Why was he browsing magazines when on duty?
3. I think that the more formal "hello sir" would have been more appropriate.

I have heard police officers complain about a general "lack of respect". I say that you reap what you sow.
Leave a comment