144 comments Add a comment
If find this so frustrating. Why do policemen and policewomen drive really slowly on busy roads used by the public commuting to work?
Have you ever driven on the motorway to be confronted by a load of cars slamming on their brakes and refusing to overtake a police car, even though they are driving at least ten and sometimes twenty miles per hour UNDER the speed limit? For some reason or other people (myself included) are reluctant to overtake a police car on the motorway.
But why are they driving so slow and what on earth are they doing? Shouldn't they be at a doughnut shop somewhere or arresting some old biddy for having a toke? But no, they have to sit in their lane crawling along and clog up the road for around 5 miles behind them!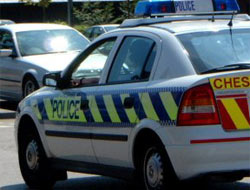 As I said, no one seems to have the bottle to overtake a police car in case pursued and presumably done for breaking some law or other.

Just because the police have power, that doesn't mean they can stop the rest of us travelling from A to B as long as we stay well within the speed limit.

I'd just love to one time, drive past them and signal for them to stop and get off the road so that we can all get on and get to where we are going. But I stay in my lane and crawl along behind them at 50mph same as everyone else. It's just so frustrating! Does anyone else feel the same as me? Are there any police officers out there who can shed some light on the reason for the way they drive?

By: Dave Bridgen



Leave a comment