22 comments Add a comment
Sky Plus and regular Sky have both proved to be a waste of money and time as far as I am concerned. I started in happy, positive mood by installing a dish on top of my roof which is 5 stories up, scaffolding erected to bring the cables down and into the correct locations, engineers cabling under floors and connecting up to a central internal box, and a shiny white Sky Plus box installed.
I took out a contract with Sky Plus but found I never used it and I didn't really need any of the programs so I cancelled and went over to simple digital reception. During the works to install Sky the existing aerial was wired through the Sky dish and the four TV points in the house therefore now all go through the dish in order to get a sky or digital signal.
To my surprise after just 12 months and a week the Sky Plus box died. A fuse had blown in the house and that killed the box and it was no longer under the year's guarantee. My engineer came to disconnect Sky and get me a digital signal for the one digibox installed in one room. I then ordered an ordinary Sky box, instead of another digibox because I enjoy Euronews very much and the digibox doesn't access that channel.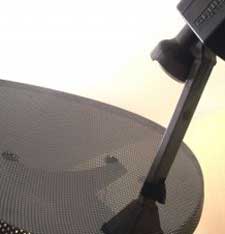 It took 10 days to arrive and finally the engineer came over to install it; another pocket of money down what was becoming a much larger financial drain that I had ever anticipated. The next problem was with Sky - I had to cancel the existing card for the Sky Plus and get a new card. This took three weeks to arrive, at this point I had to start a new contract for signal and free to view only. This started up a month of aggravation, telephone calls, letters, their demands, threats, etc. It was a battle on my part to convince Sky that I no longer wanted a contract for any pay program with them.
Now, less than six months later my Sky box died, last night - no power outage, no accidents, just a quiet death.
I no longer want Sky anywhere near me. I will get a digibox for my other TV, and eventually a digital TV. However, I am now sceptical about all this new TV technology - I believe that many of the basic concepts involved in the new age of TV reception revolution are seriously flawed and there is no proper regulation or watchdog. The government needs to step in and take some form of stand on this to help protect and advise us of our rights.
For me, well, I am getting used to watching less and less TV. Maybe that is no bad thing. A good book beckons on the nearby table.
By: Jackie
Leave a comment