0 comments Add a comment
Approximately four weeks ago I received a telephone call from Sky to inform me that my warranty had expired and was asked to buy insurance cover. I was advised this was necessary as it was a delicate machine and things could go wrong. This I refused and about two weeks later guess what? Yes, you've guessed correctly, my sky box went on the blink.
When I rang customer services they said the fault wasn't theirs but they could send an engineer out at £65 per visit. The next day a letter arrived offering me insurance - how very convenient! Was I just unlucky here or what? - By Elle
In response to Elle who found she was unlucky enough to have her Sky System break down 4 weeks after Sky offered her replacement insurance cover. NO I don't think it was a coincidence. We have declined the insurance offer for the past few years on numerous occasions and every time a few days later Guess What? Sky Breaks Down!!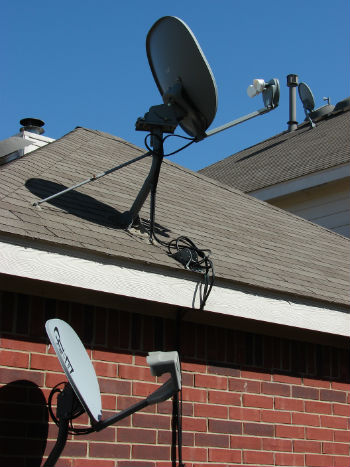 Luckily I know how to reboot the system so can get it working again straight away. This time they rang on Tuesday night and my wife laughed and said "Sky's due to go down then", and sure enough Wednesday morning Sky stopped working (this was even quicker than usual). Like Elle we used to receive the letters offering cover after the Sky box has developed a fault which was always just after receiving a phone call, but now we just seem to get the phone call.
Whilst we do not have evidence to suggest this is a deliberate act of sabotage on behalf of Sky, the 15 to 20 times that this has happened to us over the past 8 years appears to be beyond coincidence. Has anyone else experienced similar issues with their Sky hardware?
For future reference though it is easy to sort out. Remove your viewing card, unplug from the mains socket and leave 1 minute. Plug your Sky box back in and leave it in standby for another minute. Press the "sky" button on your remote and allow the system to come back on then switch to a sky channel (sky 1 on 106 works fine) and wait for this system to prompt you to insert your viewing card. Put your card back in and your system will now work fine (until the next time!!!!)
By: Jason in Skegness
Leave a comment