25 comments Add a comment
I remember well, the television broadcast days of the 1950s here in the U.S. We always knew in advance, via newspaper when a favorite program was going to be aired, and would sometimes invite a special friend to share the upcoming program. Today, when I receive company, I simply ask if they wish to sit down and view some commercials, as I do not subscribe to any of the commercial free channels such as HBO etc.
While I find all commercials particularly distasteful, and annoying, it is my understanding that there are many viewers that enjoy commercials. That is understandable, and I have nothing negative to say about their chosen interests or viewing habits. Personally, I'm a high-speed channel surfer. I usually line up three different programs that are being aired simultaneously, which allows me to dodge all or most of the commercials. You may think of this as a difficult task, but I assure you, it is not. To maintain sanity, I have adapted. Actually, I find it difficult to remember a single program in its entirety do to the length, and frequency of the commercial breaks. (much of the program detail and interest fades) I have also found that I can actually do a few dishes, make a pot of coffee and use the restroom during commercial breaks.
I have no problems with sponsors that pay the networks to advertise their goods and services. Since these commercial advertisements are already being paid for, why must I pay the cable companies to watch that which I totally abhor, (commercials)? Kind of double dipping isn't it? I even wonder if it's legal.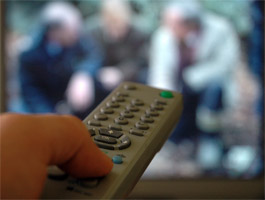 In all honesty, if the sponsors are looking to make a living off of me, I can assure all of them that they each would starve to death. If I could purchase a subscription to the subscription channels only, then I would feel as though I were being treated fairly. I would gladly spend $60.00 monthly for HBO and two additional commercial free channels. They could give my basic cable to someone who enjoys paying and watching commercials.
viewers should not have to pay the cable companies to watch commercials
To be fair, the networks should collect advertising money from sponsors and the viewers should not have to pay the cable companies to watch commercials. At any rate, my interest in cable television has waned . I recently visited a friend that went back to broadcast TV via antenna. I was pleasantly surprised to find that HD is free on the air. Most if not all cable subscribers charge $10 - $15 per month just for the very same HD programming. Personally, I think we have all been had. The cable companies have to be laughing at all of their subscribers. After all, they tell us what and when we will watch, as well as how much we will pay.
I think this fall I will be putting up a brand new TV antenna on my roof. I already have one at our vacation home, and although the commercials are the same dull, nonsensical, made for moron viewing, I don't have to pay to watch or dodge them.
Leave a comment