26 comments Add a comment
I'm just wondering who on earth decided that digital TV through an aerial is better than analogue? Oh yes, it has it's benefits of course it does and then there's the all singing all dancing digi-boxes that pause and record etc, very handy. But what if you don't want all that and don't want to pay for these facilities? What if you just want to watch a bit of TV in the evenings to relax?
Of course you can have a basic freeview box for a one off payment (ahem and the annual cost of a TV licence), and then you have access to more channels than on analogue, a digital programme guide and teletext service. Most of these boxes can also remind you of programmes starting, you can even set reminders for a whole series. This is all absolutely wonderful as long as it's not windy, snowing, raining, or a combination of the three. Of course if you live in a poor signal strength area as well then you are well and truly snookered. Poor reception areas can cause problems and the viewing experience isn't exactly enjoyable.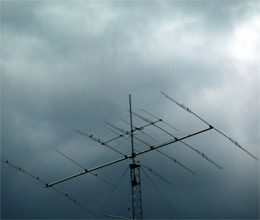 Suddenly the images pixelate, giving those annoying little boxes on the screen as the signal strength wavers, and the sound starts to sound like a robot in distress. Then you are faced with 'No Signal', a few more moments of screeching pixelation and followed by 'No Signal' again. At least with the old analogue pictures when the signal weakened due to bad weather the pictured just 'ghosted' a bit or it 'snowed' slightly over the picture, now you get nothing and it's totally unwatchable!
I can't believe that we are being forced into this digital switch over, hundreds of people are going to have to get themselves a digital cable or satellite subscription; or if they can't do that a freeview digi-box or freesat at extra cost. Not just that there are those who will have to have new aerials put in at more cost as their current aerials cannot receive a digital signal. They'll then pay the BBC licence fee on top of that, to be presented with pixelated picture, screeching and a 'No signal' message when the wind blows! How on earth can that be considered better? Seems like a step back to me, or maybe a step further away from an equal society and widening the gap between the have's and the have not's. Again...
By: Daisy Dukes
Leave a comment