140 comments Add a comment
I decided to get Sky Plus and was told that it would cost 42.00 per month with the basic package and the old box moved to another room. The first payment taken was 42.00 and after a few months I noticed Sky had taken from my bank 62.00 and for a few months this continued until I called to ask why this was happening.
I got through to the Sky customer service department. This service is very poor and I find that the agents that you contact have a very strong accent and it is quite often difficult to understand what they are saying. They ask security questions sometimes five or six times which I find odd, because even my bank will only ask these questions a couple of times. Anyway, they carry on and pass me from agent to agent, until I eventually get fed-up with the whole thing and hang up.
The next contact I had from Sky was when they sent me a letter saying that my two sky boxes where connected to two different telephone lines. Where do they get that from? We have only one line in our house, so again I rang them to explain this. They more or less told me I was lying and asked me to check the boxes again.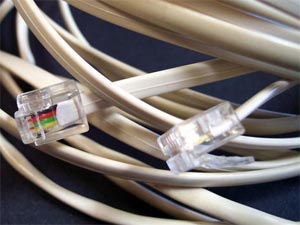 In the end they couldnt decide if the boxes were on the same line or not, so they sent out an engineer to my home. He unplugged and tested the two boxes, he also unplugged my broadband filters and said they where the problem.
Finally he tested the Sky boxes again and reported that they where working now. Well I thought that would be the end of the matter and their engineer said they would probably just credit my account back the amount they had over charged me.
The engineer left my home and I went off to my office, which as it happens is part of my home. I run a small business you see. I soon realised that our server didnt seem to have any internet connectivity and would lock up, so I called Sky back again. The engineer had only been gone a short time and yet they told me that he was 25 miles away and that they could not reach him on his mobile.
Desperate to get things up and running I called out our computer engineer and he looked into it. He traced the fault back to the modem and the network switch. "Maybe the Sky engineer had unplugged them" he said. After restarting them four times he thought that there may be a fault with the broadband line, possibly noise. We checked all the filters fitted eventually discovered the Sky Plus box had been removed and this was somehow causing the problem.
Bear in mind that this was a Saturday afternoon. For this service I was charged 214.00 including VAT. I called Sky to ask them if they would pay for the service call to my computer network since they had caused it in the first place. They said the problem was beyond their control and that they would be unable to.
I was furious, so I asked them to cancel my contract and take all their equipment away. Their reply was something along the lines of, the department that deals with cancellations was busy so could I please call back later! The only thing they did on time was to suspend the service!
Since then they have sent invoices for 171, which was later reduced to 141 and now finally 115. They cant however offer a reasonable explanation as to how they arrived at any these figures!
Since this has happened I have spoken to many other Sky Broadcasting customers and have come across the same story time and time again. I hope this helps you make an informed choice before you go with Sky.
By: Markmap
Leave a comment