17 comments Add a comment
Fed up with poor reception on my Freeview box, I looked into other means of receiving digital television, and discovered SKY offered a package called Freesat. For a one-off payment, of around £150-180 at the time, a dish and box would be installed and I could enjoy a clear picture of the free to air channels. I hadn't the slightest interest in any of the subscription packages on offer, so this sounded ideal. I phoned the order line, and was amazed by the efficiency with which my call was answered by a human being.
However, then the sales pitch started. There was a special promotion at the time whereby I could have a six-month free trial of six mixes, for a reduced price from the standard Freesat package at around £115, and if I didn't want it to continue it would just stop after six months. Knowing this is never how it works, I emphasised that I was not interested in subscribing monthly,nor in the six mixes, and sought reassurance that this was not the usual deal where the customer has to remember to cancel otherwise the bills start arriving. I was categorically assured that I would be contacted for confirmation before the trial period was up. So thinking I had nothing to lose, and a considerable cash saving to make, I reluctantly agreed.
The one-off payment was debited from my Credit Card, and the Sky engineers turned up exactly as promised and efficiently installed the Freesat equipment. A short time later a typical welcome type letter came from Sky with some vague bumph saying something about a subscription. I duly phoned them up (now the more usual press button 1 etc. etc.) and re-iterated that I hadn't applied for any subscription package but Freesat, and was once again reassured that I would be contacted in time to confirm whether or not I wanted to subscribe to the six mixes after the trial period.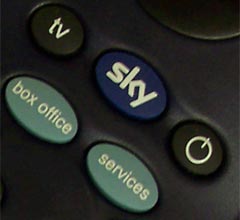 Six months later, I'm paying my credit card bill online and notice "Sky subscription £21". Right away I e-mailed their customer relations department to complain that I hadn't been contacted, and didn't want the subscription. A week later, with no response, I followed this up with a letter, and also wrote to my Credit Card provider, explaining the situation and asking them to cancel further debits. About ten days later, I received a letter from Sky, saying that they could not refund the first payment as I hadn't notified them in time, however, they would now cancel the subscription. My card provider also telephoned me around the same time and told me another £21 had just been debited. The said they would refund this one while they investigated.
Now, about a month later, I have just received two further demands for payment saying I am in breach of contract etc etc. It now looks to me as if what I was originally supplied with was an entirely different package from that which I specifically asked for. I couldn't have made my wishes any clearer, the woman I spoke to was Scottish like myself, not English or Indian, so there cannot possibly have been any misunderstanding of my accent. A one-off payment was initially debited, suggesting it was Freesat and not a free-for-the-first-six-months-subscription package. I have had a letter acknowledging my cancellation from one person, and yet I am still receiving threatening letters from somebody else.
The impression I now have of SKY as an organisation, is one which either encourages or condones their telephone sales staff to not only be sparse with the small print, but to blatantly lie in the face of direct questions, and sign people up for deals which they do not want. In other words, con artists. Either that or hugely inefficient with communication problems, or both. I have replied to the threatening letters with copies of all my previous correspondence, and now await the outcome.
Leave a comment