42 comments Add a comment
I have had a dire time with Sky from the start. After being informed they would arrive in the morning, the installers turned up after 3pm. They then insisted that a 15 fee had to be paid to install wires, and if payment wasn't made, then they would have to come back another day and waste a whole day again. Sky admitted these charges were bogus.
returned to the front room ... I then noticed the Playstation had gone
Two installers had arrived, and even though the website states it would take about half an hour to an hour for one installer to do the work, it took them 2 hours! So two hours later they left and it was then I realised items were missing from the house, namely my playstation. I know this for a fact because I had moved it away from the telly so they could get access. When I returned to the front room, I tried Sky, which was working and flicked through the channels. I then noticed the Playstation had gone.
This was 14 Months ago and Sky does not give a damn about this. I have written letter after letter and tried to phone, but nothing has happened and these dodgy installers have clearly gotten away with it. It pains me to read comments from ex-employees that installers have been known to steal items from customers. I would like to know how many complaints of this nature Sky receive?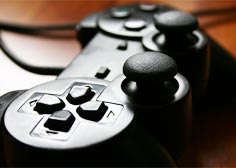 SKY it would appear, could not care less about the theft of items from my property, in my own stupidity I remained customer, thinking that it would be easier to resolve the matter. This was not the case. When I cancelled, I received a patronising letter from Sky about their excellent customer services! The only thing Sky have promised is that they would refund the costs of phone calls and postal costs - They then lost the receipts and bills I sent.
SKY is an absolute joke if anyone knows of similar incidents, please let me know as I believe that this isn't the only case. Thankfully I have easily convinced many friends, family and frankly anyone who will listen, who were considering Sky, to not bother.
By: Barney
Leave a comment