25 comments Add a comment
I very recently travelled on a flight to the USA with my mother who is in her 70s. She has not been very well and needed some warmth and sunshine.
Unfortunately, the airline carrier was Virgin Atlantic, a fact that I initially was quite pleased with as it has a great reputation for customer service. Oh! How wrong I was!
Upon arrival at Heathrow, we were met with the disappointment that the flight would be delayed by one and a half hours. Disappointing yes, but this is not the real concern of this gripe. After all, we spent the time in the airport doing some people watching, stretching our legs, buying some drinks and the time soon went by. The sheer horror of this flight began whilst on board.
Many of you have probably experienced some tarmac delay - the feeling of being trapped on the plane as you sit and wait. Well, we sat and waited, and waited, and waited some more. The captain's voice - we had to strain to hear him - came through the speakers now and again, mumbling some apologies, eventually explaining that there was a problem with the fuel being loaded. We waited some more, becoming more and more uncomfortable, the noise around us rising, children - quite understandably - beginning to cry.
Eventually, the plane made its move toward the take-off spot, raising our expectations that, at last, take-off was imminent. Alas, our hopes were dashed. The plane began to move - back to the terminal. Now the problem was we were told, something about the weight of the luggage. So, again we waited, and waited, and carried on waiting! Trapped inside a metal prison; a coffin on the tarmac.
All in all, it was around 4 hours and 40 minutes before take-off...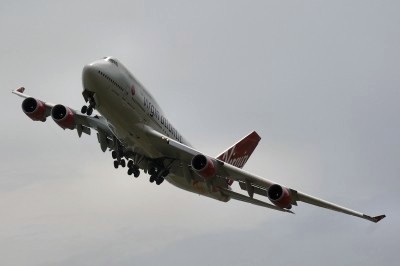 All in all, it was around 4 hours and 40 minutes before take-off, followed by a flight of approximately 11 hours. We arrived in the USA shattered, my mother developed a chesty cough almost immediately after arriving, no doubt picked up on-board the plane.
We complained to Virgin Atlantic Customer service, pointing out that Virgin has an agreement with USA authorities that tarmac time must not exceed 4 hours maximum (but on the UK side - Heathrow - there is no such agreement and customers be damned!). The response? The offer of the cost of a coffee and a biscuit incurred during the one and half hour delay at Heathrow - not even the source of my complaint. Further approaches to Virgin Customer Service are met with silence.
Virgin Atlantic - a hell flight resulting in the offer of a cup of coffee and a biscuit!
Be warned!
By: Miserablemoaninggit
Leave a comment