42 comments Add a comment
The mobile phone is a great invention. You can talk to you're friends and family from almost anywhere whenever you choose to. So why do you have to do it right next to me?
There's nothing worse than being out in a public place and having to sit and listen to someone else's so called private conversation. Why do some people insist on using their mobile phone in the most indiscreet way so that you end up knowing the most intimate details of their personal lives? I don't really want to know that you've got to stay home this weekend because your mother-in-law is coming over. I also didn't want to know that you have an appointment to see the doctor tomorrow. Why are you sharing this stuff with me?
Listening to someone's private conversation whether you want to or not is very annoying. Sometimes it is impossible not to because you can't walk away, for example if you are on a train or bus. I was out shopping last week and was standing in the queue at the checkout when the girl in front of me took a phone call. What can you do? You stand there with gritted teeth and imagine green fields, anything to block out the conversation you are about to overhear.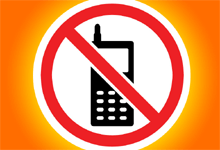 Some people naturally speak louder when they are on the phone, and sometimes if there is a bad signal they will often repeat what they have said several times. Perhaps one of the main reason we resent people using a mobile in close proximity to us is because we only ever hear half the conversation. It doesn't make sense. We are naturally curious and like a puzzle with half the pieces missing we frustrated by being unable to see the complete picture. To a nearby third party, who has no choice in the matter, this staccato and often accentuated dialogue can drive you mad!
Leave a comment