122 comments Add a comment
For the last 16 months I have been a customer of Orange Mobile; during that time I have been misinformed regarding a number of matters including: inactivation of my magic numbers, upgrade promises at the wrong time, failure to put me on the correct plan. The only plus point is that their coverage and call quality has been good.
After 16 months of this I spoke to their retentions team - they are designed to persuade customers that they should stay with Orange and to be fair the offer they have made is a good one.
The only problem is that in making that offer they took away my free insurance, I am no longer a Premier customer and they failed to deliver the phones they promised me. To cap it all I have a supervisor asking me, the customer, if I would like to have the member of staff concerned disciplined! This his a highly contentious thing to do - it breaks every HR rule in the book. What happened to employer confidentiality?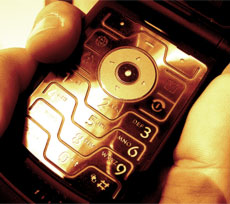 This is not the service level I would expect of such a high profile company such as Orange but yet again, as with the likes of Sky and BT, household names are dolling out poor excuses of service to customers who expect more for their money! The poor attitude of some customer service agents makes me wonder why they went into their place of work in the first place!
When will the large companies such as Orange learn that customers do not want to ring and complain but instead want decent service and decent customer service from the off?
By: StaffsMark
Leave a comment