24 comments Add a comment
Please can we have some sanity in the office because these stupid ringtones on mobile phones are driving me nuts! This crazy frog thing is the latest in a long line of irritating tones, and it has got to be the worst so far I reckon.
Once upon a time I found them amusing, but that was before the advent of the polyphonic ringtone. Since sometime around 2002 life in the office has been hell with Beyonce, The Darkness, Black Eyed Peas and all the other crap they're churning out these days. A real nice touch that, take a perfectly useful piece of technology and make it as irritating as hell.
OK, so we can't exactly bring back the old beep beep ringtones, but in my opinion they were a lot less obtrusive than the new polyphonic ones. To make matters worse, you've had these things driving you up the wall during the day at work; you get home for some peace and quiet, only to find you have these bleeding chimes going through you're head!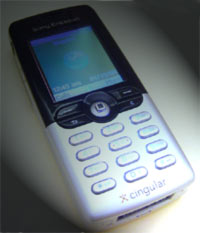 They're not clever you know! I lie awake at night with this modern day elevator music going through my head. Another thing that really bothers me, is when colleagues go off to lunch or to a meeting and leave their mobile on their desk. You can guarantee it will ring a dozen times before they return, and then stop just as you are about to go pick it up.
A bucket of water for rogue mobiles
And why, please tell me why do people insist on having their phone on the highest volume setting? Surely they can't all be deaf? I still think the idea of having a bucket of water for rogue mobiles is a good idea. Any offending mobile left unattended and left constantly ringing would be deposited in the bucket. Good riddance!
Leave a comment