41 comments Add a comment
I am fed up with these ticket machines that don't give change. Do the people that operate these machines think that we wander around all day with pockets full of coins or something?
Here is an example. South Kesteven District Council parking machines don't give change. They don't say that they do not give change and are therefore breaking the law in my opinion. I'm looking to take this matter further as they are ripping off in what must amount to thousands of pounds each year!
Further more I believe the pricing is set at an obscure price that is not rounded up to a full pound and that this has been done deliberately. I think that these parking machines have been configured that way so that people will unwittingly pay more than they need to park because they will not get any change back.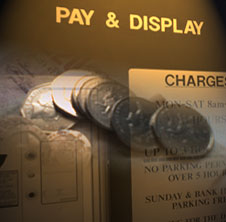 There must be some kind of law against Councils and Train companies that operate these kinds of ticket machines. It's like going in to a supermarket, your bill comes to £67 you give them £70 and they keep the change. What person in their right mind would do that? We all go mad about high petrol prices, the price of food and our extortionately high income tax bill, yet so many people allow this blatant rip off to go on every day!
This is just daylight robbery and it drives me mad. I am fed up to the back teeth of the councils robbing us blind and I am determined that they should give the people something back!
By: Tophatter & Robin Hood of Stamford
Leave a comment