14 comments Add a comment
Our local shopping centre operates a parking system whereby you pay at a ticket machine on each parking level before you actually drive to the exit barrier with your, now paid off, ticket. It's a common enough system found in most multi-story car parks and it should be convenient and quick to use, however...
Often the exit scenario goes like this; a group of 10 or so people enter the lift at the shopping level and press their respective floor numebrs; a group gets out at each floor to pay for their parking at the ticket machines located next to the lifts; the person at the ticket machine puts in their ticket at which point the machine tells them how much to pay.
Now at this point what usually happens is that they start patting down pockets for change, asking their partner/friend if they have change. Sometimes this is an ideal opportunity to discuss the shopping trip or even the weather!
The ticket machine WILL want paying...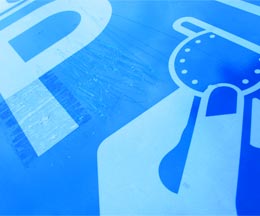 It's quite simple, you put the ticket in and the ticket machine WILL want paying, so it's somewhat silly to, at that point, start trying to find some change or notes.
Just as bad are the parents with children who then get their young children to put the money in the slot - which is almost always out of reach of said child. So the parent then has to wrestle with their shopping and pick up the child to put the money in the machine. A queue begins to form as we impatiently watch little Jonny drop the pound coin for the third time!
Please, have some change to hand and put it in the ticket machine yourself so we can all pay and be on our way.
By: Bagpuss
Leave a comment