10 comments Add a comment
Why is it that most politicians, especially those in Government, can't understand the problems and motivations of small businesses? They load us down with penal tax rates, red tape and regulatory threat and then exhort us to expand and employ more people, taking up the slack caused by public sector cutbacks.
For example, the Government says it is going to cut red tape and restrictive employment legislation. Sounds great! And then you learn they are rubber-stamping the ludicrous EU regulation allowing employees to claim sick-pay while they're on holiday! Could anyone outside of the mad-house of Brussels or Westminster dream-up a more restrictive, stupid and maliciously motivated attack against small business employers?
Here?s another example: Britain's high streets are slowly emptying of small retailers as they fall prey to the economic disaster bequeathed to us by the economic geniuses of the last Government, ably assisted by the present incompetent incumbents. And what's the Governments response? To raise Business Rates of course! What else would you do to help ease a small family retailer into bankruptcy! So they raises taxes and business rates while our high streets start to resemble 1930's dust bowl America. Brilliant lads - well done! Another great example of 'small-business friendly' policies.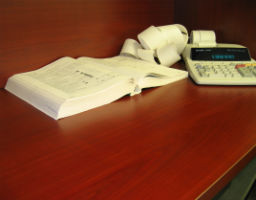 Of course the absolutely brilliant Business Secretary, Vince (Foggy) Cable, gave it all away in a recent interview in the famously business-friendly rag 'The Guardian' when he uttered these words ?it's ridiculous and bizarre? to claim that economic growth can be helped by lower taxes and deregulation.
Perhaps the nations small business-people should bow to Mr Cables vast experience and obviously superior intellect. Because of course we can assume that no Prime Minister worthy of the name would be silly enough to appoint a Business Secretary to the post that didn't have extensive business experience ... surely ... but ... oh maybe not. Turns out Mr Cables? entire business career amounts to 2 years at Shell in the hard-hitting coal-face position of 'Chief Economist' (why Shell required a Chief Economist goodness knows). The rest of Mr Cables? career seems to consist of 'trying to get elected'. For my own interest, can anyone tell me if any other cabinet member has any business experience. In fact is there anyone in the cabinet who is not a career politician with a PPP from Oxford or a law degree from Cambridge? Last one out ... turn out the lights!
By: Alan Jenkins
Leave a comment