53 comments Add a comment
I for one am totally sick to the back teeth of working all of the hours I can just to pay my way in life and have precious little left over. At every turn we are 'screwed' by this Government, in one form of drip-fed tax or another and Nick Clegg's wealth tax is just the latest one designed to punish hard working 'wealth generating' business people.
I run my own business and employ people, for what I personally earn out of the business it feels at times that I would be better on on benefits, no rent, no council tax, money in my pocket and no hassle...
Taxes would be a lot lower all round if the Government stopped being the 'cash machine' for all of the lost causes both at home and abroad, All of the 'Infidels' from the latest 'hole' who want to come here and sponge off us.. just send them back I say!
As for all of the work shy generation(s) where no one in their family has ever worked and yet they still seem to be better off than you or I... well simply make them work for their benefits! If they want handouts they should have to earn them first!
This country is bankrupt, let's face it...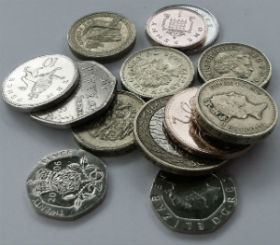 This country is bankrupt, let's face it. It would serve the Government right if decent hard working entrepreneurs like myself and all the decent and hard working businessmen who employ people and create wealth moved their money and businesses abroad.
In the UK, you are rewarded with benefits for being idle and work-shy, if you work hard you are punished financially - plain and simple. Where is the incentive to run a successful business?
I am sick of seeing BILLIONS of pounds being literally thrown away by the Government, to Europe, asylum seekers, bone idle work-shy, constant 'breeders' just to get a bigger paid for house...
There is no way I intend bailing the Government out - If I ran my business like they run the country would go bust in a very short time!
Leave a comment