12 comments Add a comment
We should stop our hypocritical attack on Tony Blair for his alleged "Cash for Honours" activities - and do all we can to encourage him in this practice.
I am no admirer of this Prime Minister (or any member of his creepy Cabinet) but there is no doubt in my mind that selling peerages is preferable to the alternative: Blair will have to go cap in hand to the Unions and beg them to finance the Labour Party again.
People are beginning to forget the 1979 Winter of Discontent when the Unions were Labour's paymasters and, as a result ran the country. Wildcat strikes brought us to our knees; our economy began to collapse and we could not even bury our dead.
New Labour are now 27 million in debt and if Tony Blair cannot repay this in any other way, he will surely be obliged to strike a one-sided deal with the Unions. So its 1979 here we come again!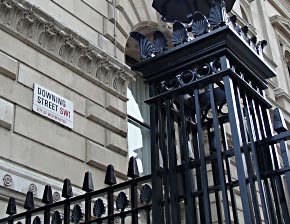 If we must criticise a politician for the "Cash for Honours" debacle, a better target would perhaps be Gordon Brown. He is responsible for all the finances in the country and he expects to be Leader of New Labour and Prime Minister one day.
If he did not know how his party was being financed, he should have done. If he knew about it and did nothing to correct it, not only should he not Become Prime Minister, he should step down as Chancellor as well.
By: ORACLE 2006
Leave a comment