21 comments Add a comment
This gripe is about my Member of Parliament (MP), laughingly known as the Minister for Fatties. The serious part is probable misrepresentation in Parliament.
Historically readers may have heard of the Magna Carta, A long time after came the 1689 Bill of Rights. At that time there was recognition that the good people of this country should be represented by a democratic system. It apparently was nothing like what we see today but it could be described as evolution. That principle stands today; and yet recent polls show the majority of the population do not trust Members of Parliament.
Due to events last year in the Court Service and the way in which the Parliamentary Commissioner (Ombudsman) intended to investigate the same, I drafted a Public Petition with the greatly appreciated aid of the Clerk to Public Petitions, who ensured the format was correct for presentation.
My MP did not initially refuse to present the petition, merely ignored requests to do so. It was only after several other MP's agreed to present "provided my MP gave consent", it became clear consent was not forthcoming.
Guidelines to Public Petitions does explicitly state that your own MP is not obliged to present a petition, however, an MP when elected is to represent each and every constituent regardless of political belief.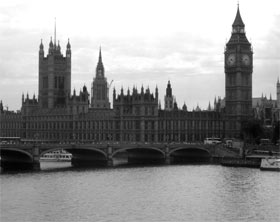 Blocking the Prosecution of a South Yorkshire police officer - Many people have recently indicated in no uncertain terms that this country in turning into a Police State. Whilst I have no personal of grief with the Police despite recent events, I would accuse my MP by contribution, of turning the country into a Police State by stealth.
Now, had the Petition gone ahead, it would have exposed severe misgivings which have only recently entered the public domain! A senior member of staff at the local Magistrates Court has admitted his involvement to the above and himself now subject to prosecution. The South Yorkshire Police grapevine went into 'spin' mode (previously known as propaganda) and issued public statement courtesy of the BBC and some newspapers. Some readers may consider the publication to be something and nothing, but with exquisite timing, the officer described above in road traffic enforcement and comments by motorists, it appears the publication backfired.
I do not so much claim my Human Rights as refer back to the Bill of Rights, if I am to be correctly represented in Parliament, it should be done and see to be done. It is almost ironic that I can petition the European Parliament directly and yet cannot petition the U.K. Parliament.
My MP has been informed of this gripe, and accordingly is invited to comment.
By: Ian C
Leave a comment