56 comments Add a comment
Ok, this is not quite to do with the CSA but they get a mention. My ex-wife and I had our lovely daughter in June £2000. I loved my ex-wife to pieces, but soon after we were married things began to change. As a couple we didn't last and she ended up having an affair then going off with another woman!
I was kicked out of the house, made homeless and I ended up sleeping in my car for quite a while. During this time she filed a CSA claim and I was of course hit by the maximum level of payment as I didn't have a fixed address and no household bills to pay as such.
Whilst all this was going through I had no regular access to my daughter and it took me almost eighteen months to get a proper arrangement in place so that I could see her. So basically I was paying nearly £300 a month for a child that I wasn't allowed to see, even though I dearly wanted to spend time with her.
I now at least quite often get to see my daughter at weekends and she sometimes comes to stay at my house. The ex-wife is at university now and I will often pick up our daughter on a Friday after school and take her home either on Sunday evening or Ill drop her off at school on the Monday morning.
Due to the nature of my job however, very occasionally this arrangement needs to change and I sometimes can't see my daughter at the weekend.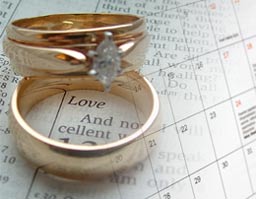 Also, sometimes my ex-wife takes her away for the weekend to her girlfriend's house in London, or to a party or whatever and I cant see my daughter then either. Fair enough though, because I think there needs to be some degree of flexibility in these matters.
The problem is that when I say I can't have our daughter, the ex-wife throws a right tantrum and tells me that she's my daughter and I need to put her first. Yet when the shoe is on the other foot and she needs to take her away it's a completely different story. If I could have my daughter full time I would, but this of course could never happen as the law is biased towards the mother!
Heres another example of her selfish attitude. This year the schools closed for Christmas on the Tuesday, so I asked if I could have our daughter from the Wednesday through to Christmas day; that way I could spend some quality time with her. Usually I pick her up on Christmas Eve and then have to get her back to her mother by lunch time on Christmas day. I thought it would be nice if I could spend the day with her properly for once.
The ex-wife turns around to me and says She's my daughter too, and I would like to spend some time with her as well you know!
I couldn't believe it. She has her practically every day, picks her up from school and looks after her more than I do during the week and she wants more time with her! Yet as soon as I need a weekend off to do something important, I get a lecture that I never want to spend any time with my daughter. Apparently she is lumbered with her all the time and would like some time off once in a while!
So come on ex-wives, ex-girlfriends. Give us a break, if we pay our way then let us have our say!
By: Stuartkeith
Leave a comment