20 comments Add a comment
When I split with an ex-partner we had a verbal agreement between us so that instead of paying monthly maintenance for our child, she would receive a one off payment. This was her idea so I remortgaged my home and paid her £30,000. She had no legal claim to the property and we were not married.
The following Sunday she was due to come to the house with our son so that I could spend some time with him. Well as it happened she just didn't show up.
She didn't answer her phone and seemed to have basically disappeared from the face of the earth! I later discovered that she had apparently just gone and moved abroad, but in the mean time I ran out of money searching and had to stop looking. I just couldn't afford the solicitor fees any longer and eventually decided to get on with my life and have since started a new family.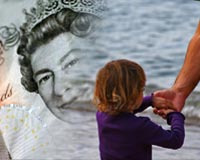 Recently however, I got a demand from the CSA through the door and when I tried to explain to them over the phone that I actually had a verbal agreement with my ex-partner. I was told "it wasn't worth the paper it isn't written on" and that I still had to pay maintenance, bearing in mind that I was still paying the debt for the £30,000 I had borrowed.
I spoke to my solicitor who told me that there really wasn't much I could do other than take a civil action against her for the difference in the money, but even then there was no guarantee that she would pay up.
I haven't seen my son since he was two. He is now seven, I am going to try and get access again to see my son, but am not sure if its the right thing to do as I doubt he will even know who I am.
My solicitor suggested that the money I paid her should have been declared to the Inland Revenue, which presumably it was not. This could severely affect any benefit she may be on and probably land her with a hefty tax bill. This may be the only route left to take, but unfortunately it doesn't exactly help our son.
Leave a comment