171 comments Add a comment
I am absolutely fed up with the CSA. I guess you could say that I am one of the lucky ones since I have actually been receiving payments through them, albeit not regular and often there ends up being a mess up of some sort and I end up having to ring them up.
Today was another one of those days where I had to ring them for the umpteenth time. This time it was about my October payment which they received on the 10th October and to date (8 th November) I have still not received. I originally phoned them about this a week after I should have received it to query where the payment had got to. I'm sure it will come as no surprise to hear that I never got a straight answer and was told someone would look in to it and get back to me. I was surprised to receive a couple of calls from them but the problem was still not resolved and no reason was given. I have been phoning up on a weekly basis and when told someone would ring me back last week, no one did.
I have just rung them up again and have been finally informed that an incident has only just been raised regarding this payment as it seems to be "stuck" in their system and they can not over-ride it. So they now have to get in contact with their "big boys" based on another site who, funnily enough, have hundreds of other incidents to deal with. Why has it taken so long for someone to finally realise that there was a problem with this payment?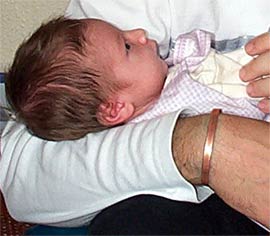 Today I was informed that they have now received the November payment which is on its way to me and they don't foresee there being any problems with that. What really worries me is because of their incompetence and horrific computer system, my ex-husband actually owes arrears of around £990! This is money that rightfully belongs to my daughter and I really wonder if they will ever recover this money from him in full. Apparently my current payments include £32.64 of arrears which would mean that it will take a minimum of nearly 2 years to fully recover this money which is absolutely ridiculous! I did query this with them and asked about the rumours about the CSA closing and the lady proceeded to tell me that they haven't heard anything yet. But if it did cease to exist all cases would be closed which would mean that my ex-husband would get away with not paying me any of the arrears. Now tell me, how can this be justifiable?
As difficult as it may be, my advice to you is to try your very best to come to some sort of arrangement with you ex-partner regarding maintenance. Only involve the CSA if there is no other option. If you are in the process of going through a divorce, try to get an arrangement included in the divorce court order. Unfortunately I could not do the latter as he made himself insolvent just as the divorce was being finalised.
Leave a comment