117 comments Add a comment
For the last 8 years I have paid my ex-wife through the CSA for our 2 children. During this time I have struggled every week to pay for every day things such as bills and food, while at the same time my ex-wife has enjoyed a life of luxury. She has spent thousands of pounds on home improvements, holidays abroad and weekends away. All these things are for herself, meanwhile my children have worn clothes that have holes in them or no longer fit.
I asked for a reassessment last year because our children were and had been staying with me for at least two nights per week instead of just one night a week as was the case when I was first assessed.
Because my payments were reduced, my ex-wife threatened court proceedings and stopped me seeing my children citing a supposed 'difficulties with contact' through various letters from her solicitor. During numerous threatening solicitors letters all of which I answered personally, my ex-wife eventually stopped the threat of court proceedings.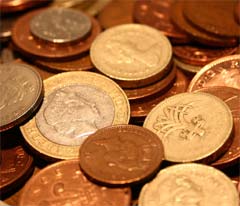 Things were to get ugly again though as in March 2007 I asked for a new assessment as my mortgage and council tax payments had increased. Again my payments were reduced and again my ex-wife threatened court proceedings and stopped me from seeing my children. It appears that a minority of mothers are only interested in the financial benefits of having and caring for children.
My advice to fathers paying maintenance through the CSA is this. When mortgage rates, pension contributions and council tax payments increase, ask for a reassessment. The CSA rulings state that if your circumstances change, you are entitled to be re-assessed.
I do not have any problem paying towards my children, but do object to paying for my ex-wife to have a life of luxury at my expense while my children go without.
Leave a comment