87 comments Add a comment
I have been in a relationship 8 months with the prospect of living with my partner. But she has two utterly spoilt children, 17 and 20, and the daughter has taken an irrational dislike to me. She abused me verbally and physically once when my partner was out of the house.
As an easy-going, loving person I find it detestable that her mother is unable to control them and even tolerates verbal abuse from her son. It is pitiful to see her being a victim like this but I'm powerless to step in as I'm on a loser whatever I say.
So now the stage has been reached where the daughter throws tearful tantrums if her mother mentions I am coming over. She sees me as a threat, but that's a childish response. It is no exaggeration to say that these children are often rude to people besides myself, often display ill-mannered behaviour and are almost totally self-absorbed.
My partner and I have a loving relationship that is being destroyed by this spoilt brat, who is arrogant and highly opinionated. My gripe is why so many parents today have no control over their offspring but become victims to them.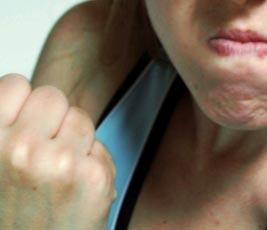 To me, these kids have no respect for their parents when they manipulate them by such things as "If he comes over I'm leaving home..." and so on. It's tragic to see a female friend who is in a similar situation because her daughter "hates" her mother's boyfriend.
Children ought to respect their parent's wishes and not sabotage their relationships. The trouble is that so many parents have been too soft and never said 'No' to their little ones. Consequently they grow up spoilt, arrogant, controlling and manipulative because they are accustomed to having their own way and throw a wobbly when they don't.
How can a single parent address this at such a late stage of their childrens' development? Many have suggested to me that they can't. Common courtesy, morals and even basic politeness have not been instilled.
The parents may end up the losers in the long run. I understand and appreciate parental sacrifices, but not a lack of control or martyrdom.
By: Lost Lover
Leave a comment