33 comments Add a comment
I have been with my partner for 6 years now. I love him very much and want to spend the rest of my life with him. The real problem I have though is his spoiled 14 year old daughter and the fact that we just don't get along.
She is spoiled, arrogant, rude, opinionated and has a real sense of entitlement. From day one I felt she was precocious. She goes to a very expensive school, is never disciplined and talks how she wants to people. If she wants anything, she gets it without having to earn it in anyway.
She talks about how rich she will be when she leaves education, how she will have an amazing career, life etc. Her father never gives her any sense of humility, he seems to be proud of the way she is. She's a real little princess, no doubt about it!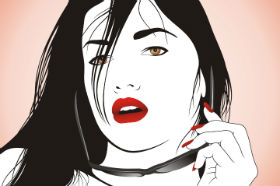 I have a son, but have always instilled manners into him. I have taught him that if he really wants something, he either works for it (he washed cars for a whole week to buy the latest phone he wanted), earns it or gets it for Birthday or Christmas. He is not a perfect teen (are any?), but he is polite, respectful and has humility. My partner's daughter on the other hand has none of these attributes.
It now has got to the stage where I can't stand to even be around her.
I have tried everything with her and have spoken to her dad about this, all to no avail. It now has got to the stage where I can't stand to even be around her and is effecting my relationship with my partner. I love him dearly, but can't see a future with him when his daughter is getting worse everyday. I am normally a very friendly person and can get along with most people, but I just can't get on with her at all. Is this what children have become, arrogant and selfish people with a massive sense of entitlement?
By: White Orchid
Leave a comment