59 comments Add a comment
Is it just me, or are there any others out there sick and tired of having their friend's unruly children inflicted on them? I am in my early 40's, and my husband and I have decided not to have children. I have seven or eight close friends with anything up to four children each. Whenever we arrange a get together, I am astounded at how they always want to come to me, as they seem to see it as a cheap day out for their offspring.
Now, coming to me wouldn't be a problem normally - we like entertaining and like children, and we also feel privileged to be involved in our friend's children's lives. However, ALL of our friends seem to view a day out at ours as "time out" for the adults, with no need to discipline their children in our home, which is treated as a large play pen.
Some examples; I recently helped a friend by assessing her son's leg (I am a physio), while her other three children threw all the cushions off the sofas, used them as climbing frames, ran around slamming all the doors and throwing themselves around too close to our TV for my liking. Were they disciplined? Only in the limpest, weakest, most ineffective way. Another friend let her toddler crawl into our open fireplace and start throwing briquettes around. Apart from being concerned about our carpet... there was no thought for the child' safety.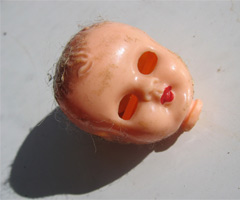 I knew only too well that carnage would follow
Some friends arranged a get together for twelve of us + children, and asked me sheepishly if we could have it at ours - because we have more space. I said no, as I knew only too well that carnage would follow. Some time later I watched with dismay as same group of children wrecked the house of the friend's who eventually hosted it.
Am I expecting too much? I don't invite myself anywhere, and I don't wreck homes any more now than I did as a child. My parents brought me up to have manners and respect others and their property. My friends are intelligent, responsible members of society, yet I dread their children coming due to lack of discipline. How about some manners people, rather than giving in to children all the time. Also, how about respecting my decision to not have children, and next time, invite me to yours for a get together so I can see your children IN YOUR HOME, and not have to cater for them and clear up after watching them wreck my house every time.
By: Frustratednonparent
Leave a comment