111 comments Add a comment
Why do people who abuse children, once they have served their sentence, receive assistance from family and friends to have a 'normal' life, whilst their victims/families remain to suffer?
Fourteen years ago, I brought a case against my brother for abusing my youngest son. He was ten when we found out and it had apparently been going on for a year. As a result, my eldest son came forward to say that he had also been approached by my brother when he was about the same age, also so did two other nephews (though one refused to give a statement in the end).
My brother received a 10 month prison sentence, of which he only served 6 months. My extended family consists of three brothers and three sisters plus my parents); they all stood by my brother during this time either refusing to believe he could do such a thing, or were not aware of the full facts etc. Two of my sisters even attended court, even though their sons were involved. The mind boggles doesn't it?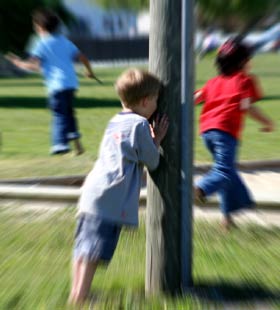 I have had to support my youngest son through periods of depression, an attempted suicide at the age of twelve, and a number of years of self harm even though he has received counselling on a number of occasions. This has all been made worse by the fact that even though we believed and supported him as did the law without question, our extended family abandoned us and my son has since had a god awful time of it.
My brother on the other hand came out of prison and went to stay with my parents. He got a job, went on holidays and gained a third share in my parents house. He basically had a full life end enjoyed every minute of it apparently!
Another nephew came forward to say he had suffered the same fate as my son. Of all the places he did this at my mother's funeral three years ago! He attempted to bring a case against my brother as a result, but the case was dropped by the Crown Prosecution Service, saying it was 'historical evidence' and hadn't had enough to bring a case. My brother also escaped the 'register' as this has become law since his conviction.
My thoughts are, he can go where ever he pleases, do basically what he wants and no-one keeps tabs on him. He could even get a job in a school if he wanted to. Isn't that reassuring and do they really call this justice?
Now most of the family are aware (though some still support him), his diet of children in the family has apparently been exhausted. But where will his attention focus now, and who will protect the innocent?
By: Caring Parent
Leave a comment