13 comments Add a comment
I am a single mother with three children aged 11, 9 and 3. I was forced to leave my violent relationship with my ex-husband as it was beginning to affect the children. After many visits to court I finally managed to get my ex-husband out of my life.
He would not pay the mortgage and would not leave the house so I got an occupation order so that the children and I had somewhere to live. We went for a financial settlement, but just before the court case he decided to file for bankruptcy! I am now waiting to see if the house is going to be sold, in which case where am I supposed to go with my children?
Then of course there is the CSA, and what a fat lot of good they are! He hasn't paid me a single penny for over 18 months. I have given the CSA all the information they need. After numerous telephone calls, time and time again I have been sent round in circles, passed from person to person and no one seems to have a clue what is going on.
The woman on Friday said to me, it doesn't matter how much you cry or how many children you have, it isn't going to make any difference and she then put the phone down on me. What are these people paid for? I suggest that the CSA should pay us direct and then get the money form our ex-husbands then we might see some kind of financial support.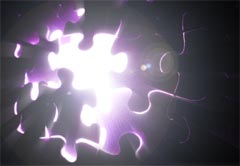 I am now seriously considering giving up my job...
I even went as far as to send a letter of complaint to the House of Commons. Im sure I won't hear anything as a result of that, but it made me feel slightly better. On the other hand, I am now seriously considering giving up my job. If I was claiming benefits Im sure I could get money for all sorts of things and would be much better off than I am now.
I am so fed up and people often wonder why women stay in violent relationships; I think the answer is probably all of the above. It is such a fight to get out of the situation with very little or no support.
By: Jules
Leave a comment