45 comments Add a comment
I read a gripe recently about solicitors and I must say I totally agree with the author. I have recently completed a business administration and was quoted charges (they use the word cost to infer they are running up their own costs) of £10,000.
Having never had any faith in the Law Society I was not overtly surprised when the actual charges came to £35,000.
I must confirm the route the administration followed was exactly as originally agreed with the said solicitor. Having challenged the charges I have been fobbed off with a Frankenstein list of hourly work and legal drivel.
Even a half literate idiot could plainly see that the said solicitor and the rest of his team were almost illiterate from the amount of spelling mistakes in simple letters punctuated with extremely bad grammar.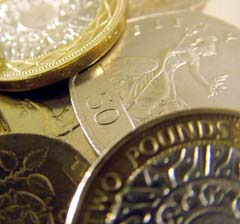 Clearly the Law Society is almost a closed shop and having discussed the issue with numerous friends my thoughts are not alone.
I am by no means qualified as a solicitor but always find more confidence in doing the legal work myself as at least I know when to respond to needs and I then know exactly what I am paying for.
I always dread the though I might have to use a solicitor almost as much as I distrust the financial institutions who have cart blanch to steel from everybody.
Yours very distrustfully

By: P.C Coates
Leave a comment