18 comments Add a comment
Having just got back to my girlfriends house after a lengthy business meeting I looked over a repair bill from what I thought was a reputable car garage. I couldn't believe my eyes when I saw the final bill. I've heard many tales of rip-off garages but I didn't think that I would be caught by one myself!
They had initially quoted £185 labour charges plus parts, which were for two rear axle bushes and two rear coil springs for a Volkswagen Golf MK4. Now I understand that this isn't a two minute job by any means. In fact I have friends who own garages and they advised me that with the right tools this kind of job should only take a couple of hours, three at the most.
My gripe is that looking at the bill they had charged £48 for 1 coil spring (only one fitted) as opposed to £61.00 for two. The two rear axle bushes were £55.00 (I know only cost £12 each max), £45 for a machine to press them out (what's that all about) and £50 for brake fluid! Understandably you do sometimes have to bleed the brakes, but £50 for brake fluid is a bit much much in my opinion, it's not a formula one car for goodness sake!
Extra labour charges had been added...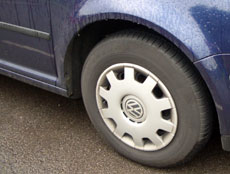 The total bill came to over £440 in the end. It was blindingly obvious to me that extra labour charges had been added to the parts list. I could have gone and bought the parts is about £80 all in (two coil springs and two rear bushes) - NOT £195.00 (for only 1 spring).
Do these garages think we are all idiots? As the garage owner said to me while throwing me out for simply asking for a breakdown of the invoice "You are not a competent mechanic are you...?" Well I may not be, but I do know how much parts cost and I know when a garage is trying to rip me off!
Leave a comment