18 comments Add a comment
Someone wrote a gripe a while ago about solicitors fees being to high. I'd like to elaborate on that a bit and in particular ask what exactly is it that you get for your money?
Words, that's what you get, and you get lots and lots of them. I strongly suspect the more you pay and the more complex the legal issue, the more words you get. We recently had a trust deed drawn up by our local solicitors when we were in the process of buying a house. The document was five pages long and its purpose was to acknowledge the fact that my partner would own the larger share of equity arising from any future sale of the house. It's not a big deal really. You have to have some legal mumbo jumbo in there to lay out all the ground rules I suppose, but five pages?
hereto, hereof, hereby, hereafter, hereinafter...
Taking a closer look at the document (yes, we always do that once we've signed it don't we?) I can see why it is so lengthy. Frequently dropping in rarely used and confusing words serves to pad the whole thing out as far as I can see. Words such as hereto, hereof, hereby, hereafter, hereinafter, forthwith, whereas, witnesseth, pursuant etc. are scattered nonchalantly throughout the text, presumably it makes it sound more impressive to other solicitors!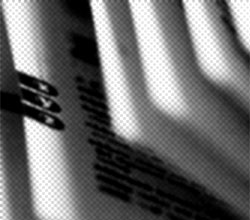 Although not an "A" student by any means, I consider that I have a half reasonable grasp of the English language yet I had to read some parts of this document several times before I completely understood what was meant. Goodness knows what a person who didn't make it through school would cope with it.
Just for fun counted the number of times "hereto" was repeated and it was at least 15 times; hereby and hereof were repeated almost as frequently. The last sentence was the best though, it read "IN WITNESS whereof the hands of the parties hereto the day and year first before written."
Hmmm... Good one that, fortunately the blank boxes for the signatures kind of gave it away!
So in this day and age of ultrafast communication isn't it about time that legal documents were updated as well? Come on all you solicitors and legal folks, I hereby ask you to please consider using plain English forthwith!
Leave a comment