65 comments Add a comment
My gripe is about bank charges that I believe to be unfair, particularly as I believed my account to be in credit at the time.
I received a letter from my bank telling me that there were insufficient funds in my account for a £40 direct debit on the 24th August. They had therefore paid it on my behalf and would make a charge of £30 plus a monthly unauthorised overdraft fee of £28.
...should have been sufficient funds for this
I was more than a little confused by this because I believed my account should have been in credit at that time, so I decided to check my bank statement online to see for myself what the problem was.
The direct debit normally comes out of my account on the 26th of the month. Of course I can accept that on occasion it may come a day or two either side of the date set up, but what I cannot get to grips with is the fact that on the 24th of August £200 was credited to my account so there should have been sufficient funds for this direct debit.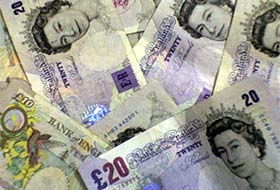 I printed off a statement and sent a letter and a copy of the statement to the bank expecting an apology of sorts and for them to drop the charges. Well I can tell you I was more than a little disappointed by their response! Apparently you have to have sufficient funds in your account in the EARLY HOURS of that working day as this is when the transactions actually take place.
I know the pace of life is getting faster but is this not ridiculous? Surely the final result should be the TOTAL for that days transactions regardless of what time the money goes in or out?
By: Fed Up
Leave a comment