119 comments Add a comment
I'm a student and a member of the bunch that sleep till noon and eat beans out of the tin right? Wrong. I have a job as deputy manager of a local charity shop and I do the admin of a local community group. I am well entrenched in my community and the little old ladies give me a smile on my way down the street.
In four months I will be homeless...
Despite all this, in four months I will be homeless and there is absolutely nothing I can do about it. I cannot move back home as my parents are no longer with us. I cannot get housing association accommodation, as I do not have enough 'points', which seems to mean I am not an addicted single mother. I cannot stay in the house I am in as I will have to pay council tax, and although I am willing to pay the landlord doesn't want the status of the house to change. I cannot buy as I have no money at all; an income of 400 pounds a month with 200 pounds rent is not conductive to saving before you comment.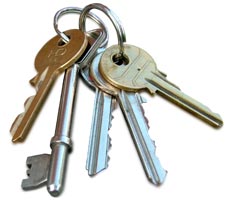 I cannot rent in the area as all the accommodation is for students, and I have no idea where else to go.
I need to have all this sorted out by July at the latest and you should see the amount of 'stuff' I actually have to move with. What do I do, just move elsewhere? Where do I pick? How am I supposed to make that kind of decision while writing a dissertation and trying to get 45,000 words written by May as well as a job to live?
Any suggestions welcome...
By: Ariarnia
Leave a comment