68 comments Add a comment
My gripe is related to a firm of solicitors in Southport, who were recommended to us by the estate agent selling our house. The lack of communication and customer services was in my opinion quite astonishing!
Firstly, they were supposed to provide us with written quotations/breakdowns of the cost of the conveyancing for both the sale of our house and the purchase of the new property. These we never received despite making numerous requests. Seven days prior to completion I received a phone call saying they everything was in place for the set completion date, oh and by the way they needed £7,000 to do this! As you can imagine I was horrified at the sum and asked that they fax me a breakdown of the costs.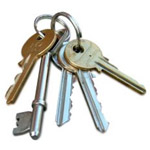 After my husband, our financial advisor and I had gone through this with a very fine-toothed comb, we couldnt reconcile this with the actual bill which should have been £1,600. Quite a difference wouldnt you say? At this point I decided to dig a little deeper and find out more information about this company. The director of the company sits on all manner of law councils, and the person dealing with our conveyancing, her job title is "fee earner", which I thought was quite apt.
After our financial advisor had spent some time going over the figures with them, one of which was for a mortgage arrangement fee, which our advisor actually dealt with and not the solicitors, they agreed on the £1,600 figure. I phoned them to make this payment with my credit card and was told that there would be and administrative charge of £70, which I thought was quite outrageous. I insisted on speaking to someone more senior as I wasnt very happy about this extra admin charge. I ended up speaking to the company director who eventually agreed to waive the fee.
However the saga continued right up to the day before we completed, when they rang to say we needed to sign a document. I took time out of a very hectic pre-moving day to go to the estate agents where this document had been faxed, to sign this paperwork so it could then be faxed back to them. I got home and just as I stepped through the door my mobile rang, it was the solicitors on the phone to say that they needed me to put in writing that we were happy to proceed with full knowledge of the contents of this document.
I asked why I hadnt been told this half an hour ago when I was signing the document and the reply I got was, that they do ask for the client to do something towards helping with the paperwork! Arrgh!
At this point I saw red and I am ashamed to say swore at the "fee earner" on the other end of the phone. As even our financial advisor said we were doing their jobs for them. So after yet another trip to the estate agents, and a bad fall injuring my leg (not recommended the day before a big house move), everything finally went ahead and we completed the next day.
So after nearly 2 weeks of no sleep, a great deal of worry wondering if we were ever going to get moved, and then finally having to move ourselves as we couldnt instruct a removals company because of all the uncertainty; I am pleased to say we are now moved in and very happy.
All in all the whole process has been one long nightmare that I urge anyone to avoid. I am also annoyed that the estate agents, who have themselves a good reputation, actually recommended these cowboys to us in the first place!
Leave a comment